Sim City Golf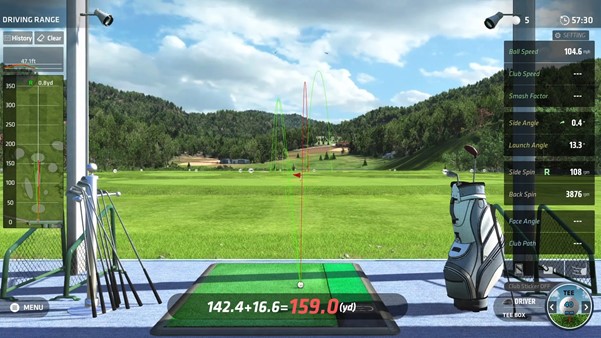 We are excited about the facility we have created and look forward to building a community of golfers and weekend entertainers!
Whether it is working on your short game to dial-in those wedges or 18-hole stroke play with friends for some friendly competition, the Uneekor Succeed software provides the foundation to practice with purpose for your all-around game. With Uneekor QED Sims + 360 Swing Cameras
Bar with drinks and snacks available.
'soft opening' for the month of June, but intend on operating 7 days a week, once we find our feet. Bookings can be made up to 14 days in advance.
Memberships and Sim City League information is coming soon!
SOFT OPENING HOURS:
Thursday – 1:00pm to 8:30pm
Friday – 1:00pm to 9:30pm
Saturday – 10:00am to 8:00pm
Sunday – 12:00pm to 5:30pm
Located within Stadium 34
If you would like to book exclusive venue hire, out of hours or in advance of 14 days – please phone us on 5127 8300 or use the contact form to discuss.
We look forward to seeing you soon!